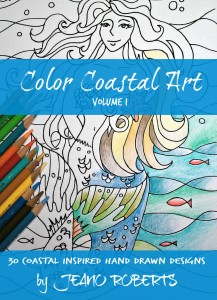 click the image above to be taken straight to the purchase page!
Hello!
This is Jean and I wanted to invite you to join me in creating beautiful colored pages!
I hand draw all of my designs and some are created using photos I have taken personally.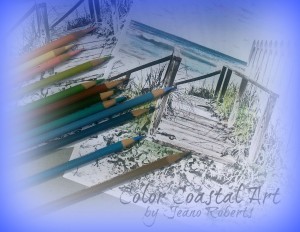 Also included are some of my undersea characters like mermaids and seahorses. So many fun design to create. I'm looking forward to sharing them and seeing what magic you come up with.
When you get the coloring books that I create you won't just be getting a book!  I will also be sharing tips and mixed media decor ideas too.
So get signed up now and as a welcome gift, you will receive a free image of my latest Mermaid design for you to print out and color!
OH! Have you seen my 
"Official Color Coastal Art" T-Shirts?
Pick a couple of Favorites on Amazon!
Now I have added the new line of colorable t-shirts! These designs were created using my favorite artwork from this first volume of Color Coastal Art. Just click on the image and it will take you to Amazon!  I am so excited to be able to offer these colorable t-shirts!